Welcome
Opening Ceremonies for NJAS 2008
Christmas! A time of family and friends gathering to enjoy good food, music and catching up with each other's lives. Sounds a lot like a National Junior Angus Show! Iowa is looking forward to our Angus "Christmas" this coming July.
When you first think about Christmas, you think about giving gifts. People who feel blessed naturally want to share their good fortune with others. As Angus breeders, we are truly blessed. We have "friends and family" all across the country. We know that if we have trouble when we are traveling, friends are not far off. When we need advice or a pep talk, we have several friends to call.
Unfortunately, there are MANY people in the country who don't have anyone or anywhere to turn. Those who suffer the most in these situations are usually the children. In keeping with our Christmas theme and the spirit of giving, our opening ceremonies act will be a group called "Sheltered Reality". They are a drum core that performs around the United States promoting awareness for kids who end up in family shelters. To help them in their effort, we are asking each state to bring donations of:
money
stuffed animals
personal care products
school backpacks/school supplies
To be distributed to various family shelters across the country.
As each state is introduced at opening ceremonies, they will bring in their "goodies" and place them on the stage as they go by. Our goal is to have a mountain of goods by the time our last state has been introduced. What an impressive picture this will be! More importantly, what a great feeling knowing we brightened a child's day!
Thanks and Merry Christmas!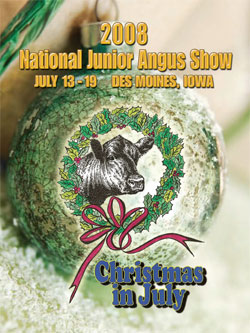 See the entry list online