Opening Ceremonies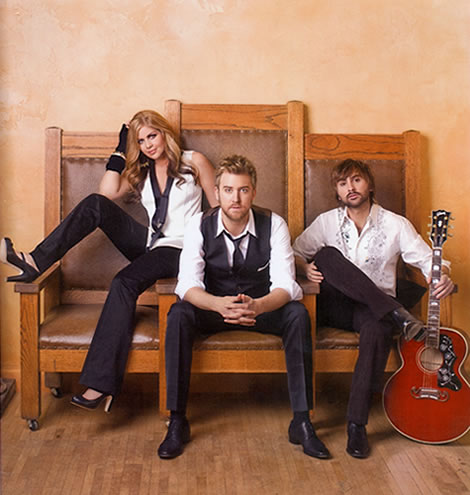 Visit Lady Antebellum's website »
Open Ceremonies Form (48kb PDF)
Sponsored by the American Angus Hall of Fame and friends of the Georgia Junior Angus Association, country sensation Lady Antebellum will perform at the 2009 National Junior Angus Show Opening Ceremonies on Monday, July 19, 2009 in Perry, Ga. The group recently was named the 2009 CMA New Artist of the Year winner and received the 2008 ACM award for Top New Group.


About Lady Antebellum
In the summer of 2006, three gifted young adults walked into a house hoping to create music together—and Lady Antebellum walked out.
The sound that Hillary Scott, Charles Kelley and Dave Haywood cooked up while hanging at the Nashville-area home of Charles' brother throughout the summer of 2006 is a unique blend that mingles classic country, 1960s R&B soulfulness and the heart-on-the-sleeve openness of 1970s singer-songwriters, all presented with a razor-sharp contemporary edge. It's a sound that had Lady Antebellum, as the threesome dubbed itself, generating deafening buzz as one of modern country's brightest hopes even before the release of their self-titled debut album.
It all began on that day in 2006 when Hillary Scott's sultry alto, Charles Kelley's gritty tenor and multi-instrumentalist/ harmony vocalist Dave Haywood's musical overview first intersected. Hillary, whose parents are Grammy-winning country artist Linda Davis and accomplished musician Lang Scott, had met Charles at a downtown Nashville music spot—having recognized him from his MySpace page. She introduced herself, and they struck up a conversation that ended in an agreement to try writing together.
Enter Dave Haywood, Charles' friend since they met at Riverside Middle School in Augusta, Ga., and co-writer since they attended college together at the University of Georgia. Dave had moved to Nashville in March 2006 at his pal's suggestion, and both were staying at the home of Charles' brother, singer-songwriter Josh Kelley. Hillary came by the house, and over the ensuing months she, Charles and Dave fell into a fruitful songwriting partnership.
Not only are two of the three band members natives of Georgia, but Charles Kelley is the son of Georgia Angus breeder John Kelley, of Brasstown Valley Angus Farm in Young Harris, Ga.